O'Connor Coaches
 [ Travel & Transportation, Luxury Travel ]
O'Connor Coaches
Combining First-Class Service with Modern Luxury Coaches
O'Connor Coaches was first established back in 1982 the beautiful little seaside village of Howth in Dublin. They were founded to serve the local travel & tour market and the company soon grew to include national and international clients. They now serve the full ground-handling global market with efficiency and affordability. They are definitely experts with over 30 years experience in travel and tourism in Ireland.
Our Website Solution
O'Connor Coaches asked us to update their website as we had built the previous version and, although they were very happy with that, they wanted to keep up with developments in technology and their customer's online behaviour. They had several key requirements: A Content Management System (CMS), a mobile-friendly responsive design so the site would work well on phones, tablets and desktop computers, and visitor tracking analytics. We achieved these target and more and O'Connor Coaches remain a very happy client.
Our Services
Design & Development
CMS Integration
Content Writing
Visitor Analytics
Responsive Website
Client Profile
O'Connor Coaches
www.oconnorcoaches.com
info@oconnorcoaches.com
+353 (0)1 832 1711
Dublin, Ireland
See how the site looks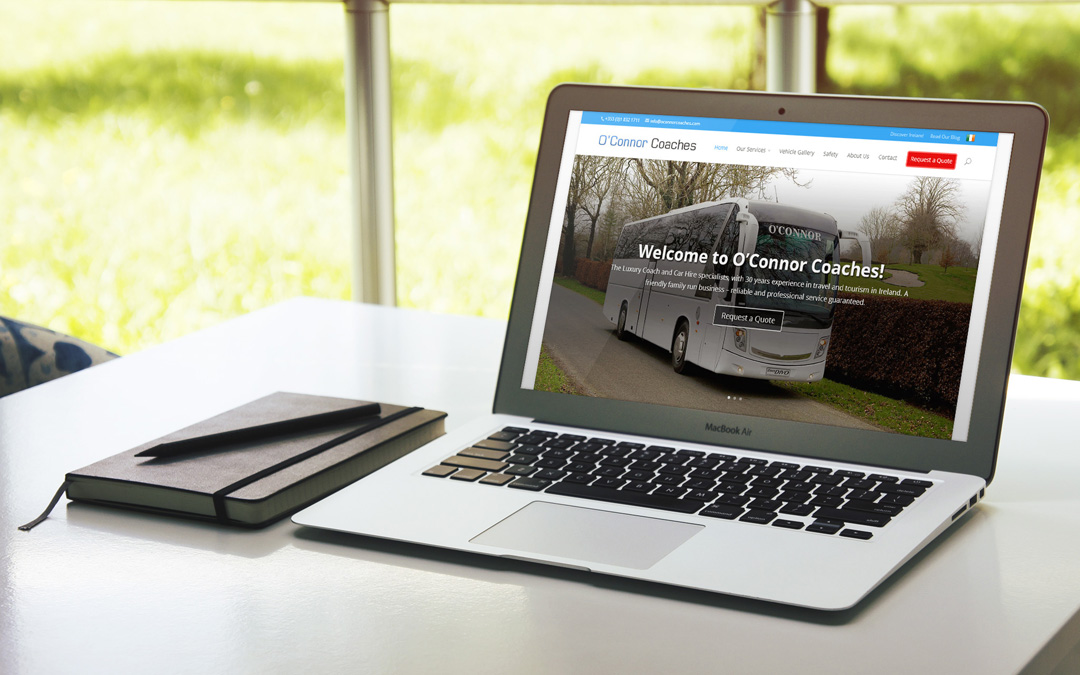 "We have worked with Patrick Casey Design for several years on different projects, so we have a very good working relationship. They are always reliable, professional and produce top quality work. We are extremely happy with our new website – Patrick Casey Design did a fantastic job! We absolutely recommend Patrick Casey Design to anyone looking for a new website!"
J. O'Connor