James Mullally Coach Hire
 [ Travel & Transportation ]
James Mullally Coach Hire
 Luxury Coach & Bus Hire in Dublin
James Mullally Coach Hire started back in 2000 with just a single vehicle. From a humble beginning and with a professional approach the company has grown exceptionally and with over the past decade and a half they have added a further 13 vehicles – everything from small 8-seaters to large 59-seat executive full-size coaches.
Our Website Solution
James Mullally Coach Hire were keenly aware of the importance of an appealing website to their customers. They understood the power of the internet for fueling business growth and so the asked us to create a new website with a number of requirements: A Content Management System to update the website & blog; a responsive website design to ensure that their website would look great on desktops, phones & tablets; and visitor tracking analytics code. We provided all of these any more, leaving James Mullally Coach Hire very happy.
Our Services
Design & Development
CMS Integration
Content Writing
Visitor Analytics
Responsive Website
Client Profile
James Mullally Coach Hire
www.jamesmullallycoachhire.com
info@jmcoach.com
+353 (0)1 629 0290
Dublin, Ireland
See how the site looks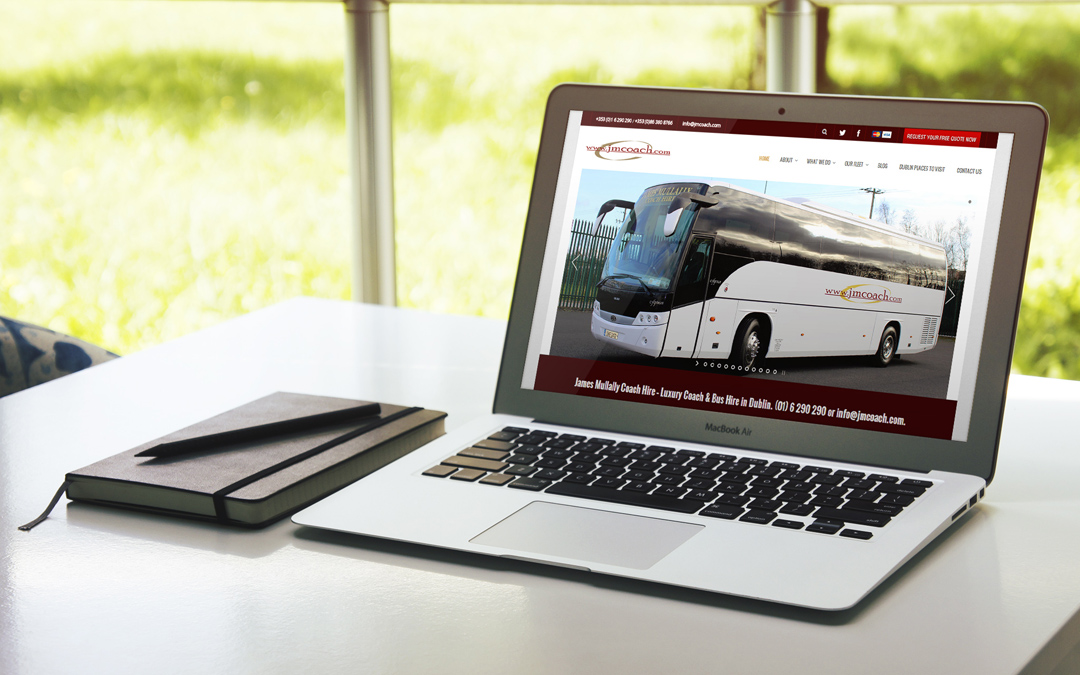 Patrick Casey Design have designed and built three versions of our website over the years, and we go back to them every time because they are professional, capable and produce high-quality work. We have a long-standing business relationship and they have never let us down. I highly recommend them.
J. Mullally