Sam's Limousine and Transportation
 [ Travel & Transportation, Luxury Travel ]
Sam's Limousine and Transportation
Proudly serving the Houston, TX, area since 1985!
Sam's Limousine and Transportation Inc. pride themselves on delivering extensive bus & chauffeur hire services with first rate customer care and safety. Their experienced staff support you from the first call to the last hurrah! They have serviced the Houston area for over 30 years as a family-owned company. They offer a diverse variety of vehicles from Sedans, SUVs, Executive Vans all the way to Stretch Limousines, Party Buses and Charter Buses.
Our Website Solution
Sam's Limousine had a existing website that was several years old. It was no longer serving their needs as a dynamic and expanding company, nor did it represent their full range of vehicles and services. They also wanted to project a modern, clean & slick appearance with high-quality photos and a mobile-friendly website. We achieved all this with the new website, in addition to a Content Management System for updating the website, a responsive design for phones & tablets, space for responsive video, and visitor tracking analytics. The client was very satisfied with the finished result!
Our Services
Design & Development
CMS Integration
Content Writing
Visitor Analytics
Responsive Website
Client Profile
Sam's Limousine and Transportation
www.samslimousine.com
sales@samslimousine.com
+1 713-780-7077
Houston TX, United States
See how the site looks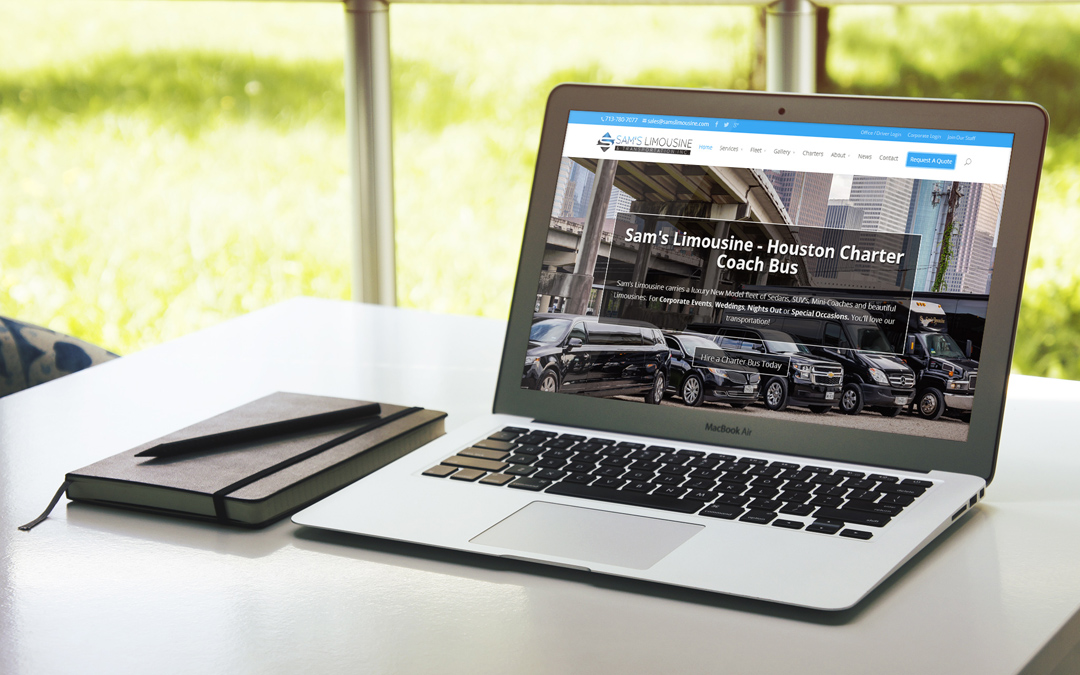 Thank you so much for creating our beautiful new website. We are getting very positive feedback from our customers about it! We are very happy with the new site, well done guys.
O. Ghandour