Goldstar Chauffeur Drive
Premier Chauffeuring Services throughout Ireland and the World!
In operation since 1995, Goldstar Chauffeur Drive provides a complete chauffeur transport solution:  integrating trip planning, tour itineraries, event management & more. Today, Goldstar stands at the forefront of the chauffeur drive industry with a very highly sought-after reputation which they built with passion, integrity and an ambition to provide unrivaled service.
Our Website Solution
Having built the previous version of their website we had established a great relationship with Goldstar. We built on that by creating a fantastic new website to really showcase their remarkable services, vehicles and competences. The new website includes a Content Management System for updating the website and the busy News blog. The site is also fully responsive which means it works very well on phones & tablets. Included also are visitor tracking analytics. Goldstar are the benchmark for quality in the chauffeuring business, and their new website is the one to beat.
 Our Services
Design & Development
CMS Integration
Content Writing
Visitor Analytics
Responsive Website
Client Profile
Goldstar Chauffeur Drive
www.chauffeurdublin.com
info@chauffeurdublin.com
+353 1 890 0374
Dublin, ireland
See how the site looks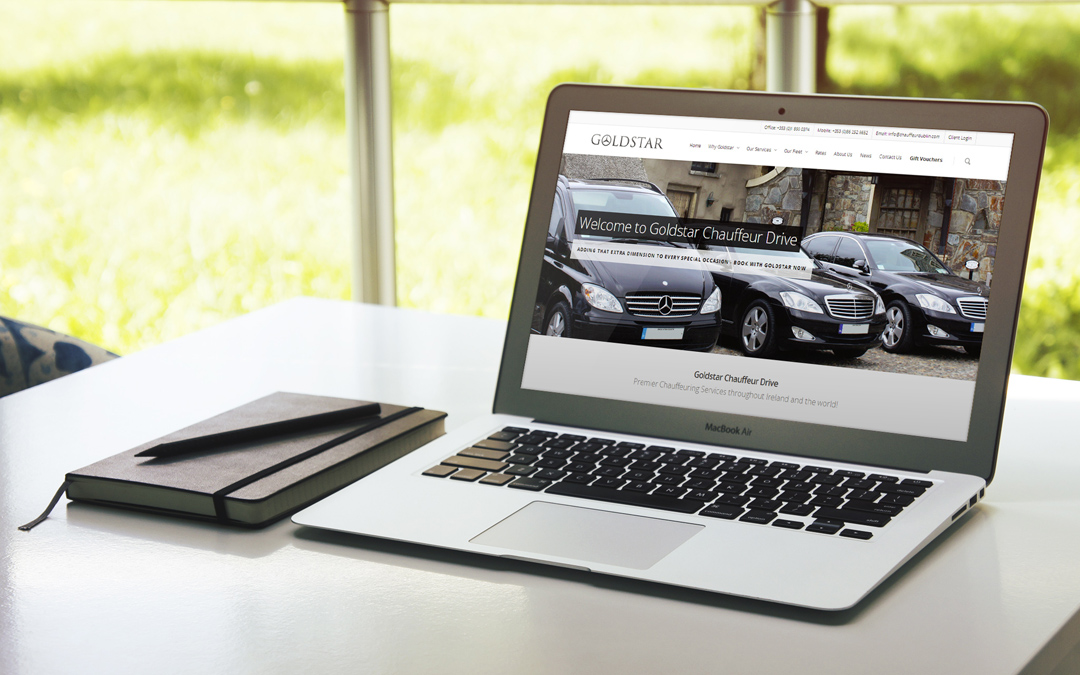 We have worked with Patrick Casey Design over many years (several websites & other projects) and they always produce excellent work. They are trustworthy, professional and extremely competent. We have often recommended them to other companies because we know they will do a great job.
T. Kelly